Ground Zero Airsoft has a wide selection of airsoft equipment and gear.
We offer custom upgrades, repairs, and special orders. Our knowledgeable staff provides excellent customer service. We will repair your equipment even if you did not originally purchase it from us!
In addition to providing the latest equipment, gear and support to beginners and experts alike, we offer custom upgrades. If you see a gun you like or already own but want to make it really yours, we can custom accessorize your purchase or previously owned gun and make it one of a kind.
Just because we do not have it on the shelves or cases, does not mean we cannot get it.
Feel free to ask us about a piece of equipment you've seen before and we will inquire about getting it for you from our suppliers!
For special orders and more, contact us today!
GZA offers simple to high end builds for most brands of AEG's and Bolt action snipers.

We do not work on Gas Blow Back rifles or pistols.
$35 repair/upgrade fee for guns purchased in store. (Receipt required).
$55 per hour repair/upgrade fee for guns purchased elsewhere.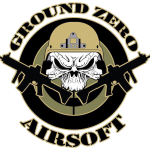 Why Choose Us
Competitive Pricing
On Site Repairs and Custom Upgrades
Convenient Service
Disclaimer:
All airsoft guns are required to have the tip (1/4 inch) of the barrel permanently colored in blaze orange. No person may openly display or expose any imitation firearm (replica firearm), in a public place. The term "public place" means an area open to the public or exposed to public view and includes streets, sidewalks, bridges, alleys, plazas, parks, driveways, parking lots, automobiles, whether moving or not, and buildings open to the general public, including those that serve food or drink, or provide entertainment, and the doorways and entrances to buildings or dwellings and the grounds enclosing them.

Any person who changes, alters, removes, or obliterates any coloration or markings that are required for by any applicable state or federal law or regulation, for any imitation firearm (replica firearm), or device in any way that makes the imitation firearm (replica firearm) or device look more like a firearm is guilty of violating the state or federal law.

By accessing the Site, you certify that you are older than 18 years of age or the age of majority where you live, whichever is older; that you are the owner of any credit card used to purchase on items on the Site; that you are familiar with all local laws in your area affecting your legal right to access airsoft products; that any products you buy are for your own private enjoyment and that you will NEVER share these products with a minor in ANY WAY.